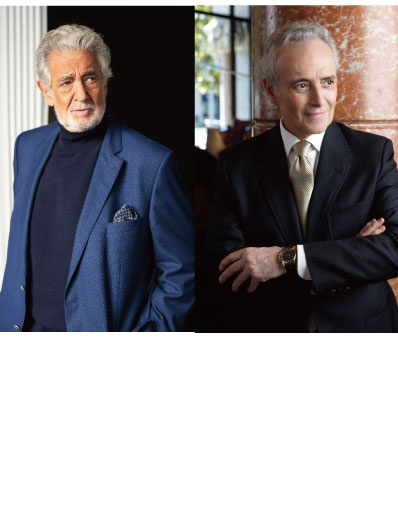 Date
The Venue
Application・Contact
Ticket price
January 26th (Thu)
Show Start/PM6:30
Door Open/PM5:00
Tokyo
Garden Theater
e+
_epuls_Click here
【All seats reserved】
SS 68,000-JPY/S 58,000-JPY
AA 48,000-JPY/A 38,000-JPY
BB 28,000-JPY
Ticket sales online
Application・Contact
e+
A special night Tribute to Luciano Pavarotti
Plácido Domingo & José Carreras
_epuls_Click here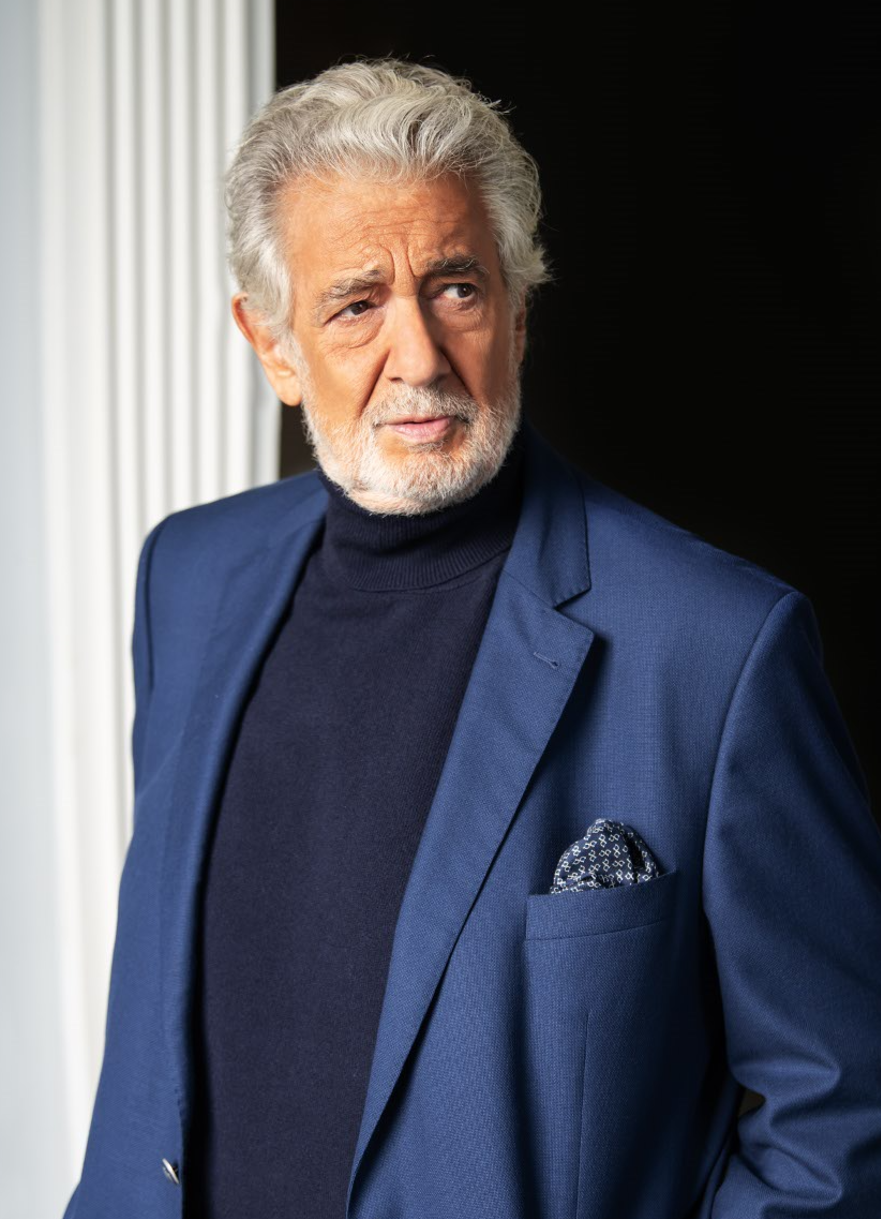 【Plácido Domingo】
Plácido Domingo is a world-renowned, multifaceted artist. Recognized as one of the finest and most influential singing actors in the history of opera, he is also a conductor and a major force as an opera administrator. His repertoire now encompasses more than150 roles, with over 4000 career performances.
He is Singer, conductor and administrator, tenor and baritone, eclectic artist with more than 150 roles, acclaimed by the public on stages all over the world. Defined Renaissance man, awarded with honorary titles and prizes also for his humanitarian commitment. Promoter of young talents and founder of Operalia. Worldwide Ambassador of Spanish Culture and Zarzuela. Extraordinarily versatile, he has been general director and promoter of opera with Carreras and Pavarotti. Performer of world premieres of operas, starred in opera movies, pioneer of crossover and winner of 12 Grammy Awards. Conductor with more than 600 performances. His career has continued for more than half a century and for this he has been celebrated at the Operas of New York, Vienna, Verona, Milan and Buenos Aires.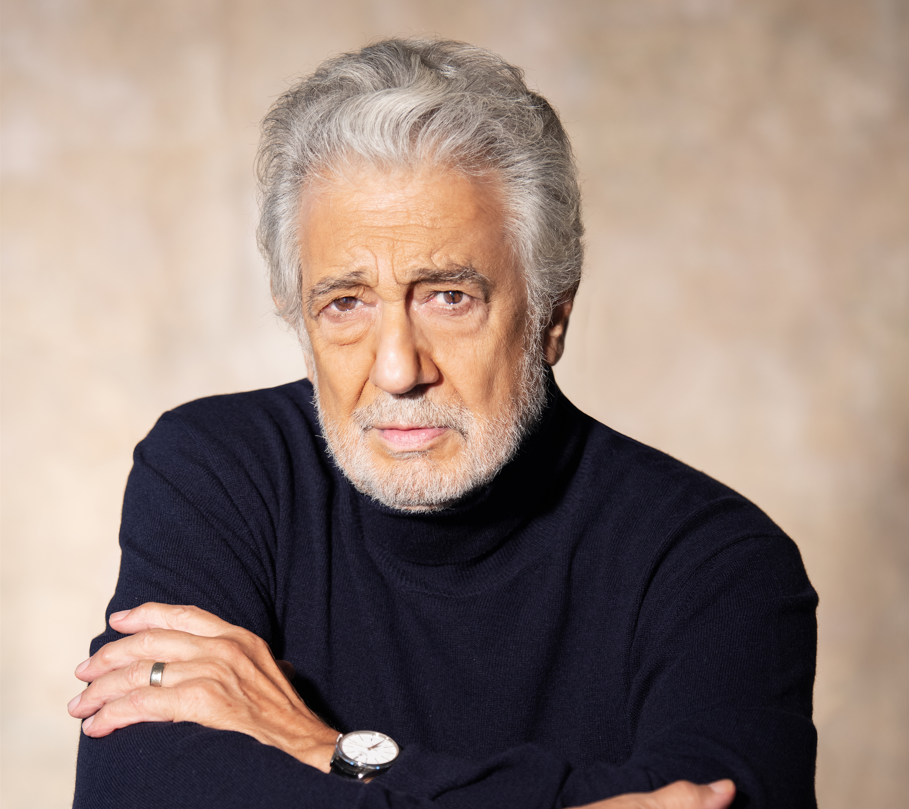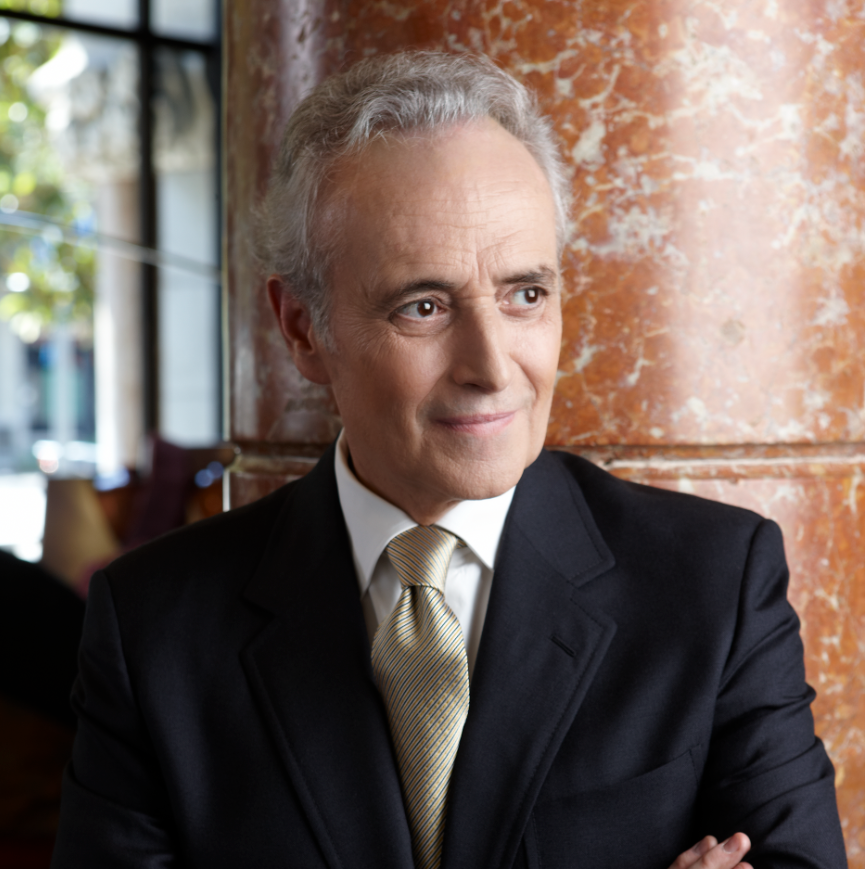 【José Carreras】
JOSÉ CARRERAS occupies a privileged position in the music world. Born in Barcelona, he studied music in his hometown. In 1970 he started his professional career in the Gran Teatre del Liceu of Barcelona in NABUCCO and LUCREZIA BORGIA. His meteoric musical career resulted in early debuts at the world's most prestigious opera theatres and festivals, including the Theatre alla Scala of Milan ; the New York Metropolitan Opera House; San Francisco Opera; the Vienna Staatsoper; London's Royal Opera House; the Oper of Munich; Chicago's Lyric Opera; and the Festivals of Salzburg; Aix en Provence; Edinburgh and Verona.
【Nina Minasyan】
Nina Minasyan was born in Armenia and became a soloist at the Yerevan Conservatory Opera Studio in 2010. A prize-winner at the Tatevik Sazandaryan and Pavel Lisitsian singing competition in 2011, she joined the programme for young artists at the Bolshoi Theatre in Moscow and perfected her skills under the guidance of Elena Obraztsova, Evgeny Nesterenko, Lyubov Orfenova, Mzia Bachtouridze and Diane Zola. She made her stage debut at the Bolshoi Theatre as Xenia in Boris Godunov, and in The Queen of Spades, The Love for Three Oranges, Prince Igor, L'Enfant et les sortilèges, and Così fan tutte. She has performed in concert at the Tchaikovsky Concert Hall in Moscow and at New York's Carnegie Hall. In 2015, she made her Deutsche Oper debut in Berlin and sang Gilda in Rigoletto at the Bolshoi Theatre under the direction of Evelino Pidó. She later sang the title role of Lucia di Lammermoor at the Bayerische Staatsoper in Munich and at the Opéra national de Paris. She perfomed Norina in Don Pasquale at the Bolshoi Theatre in Moscow and then made debut performances at La Monnaie and Teatro Real de Madrid in The Golden Cockerel. At the Wiener Staatsoper she performs the Queen of the Night and made her Cologne Opera debut as Gilda. She also sang Oscar in Un ballo in maschera in Paris and Olympia in Les Contes d'Hoffmann at the Holland Festival.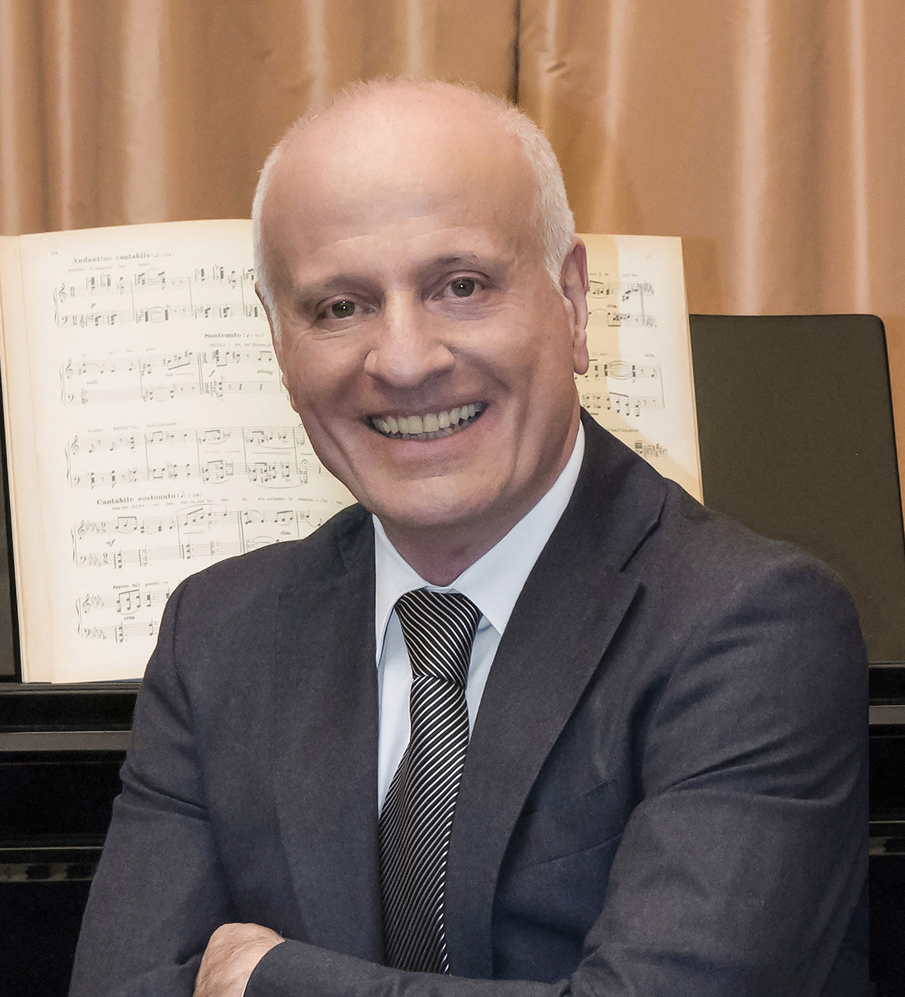 【Marco Boemi】
Marco Boemi, conductor and pianist, also graduated in law at La Sapienza University, Rome. During a career of more than 25 years, he worked with 3 generations of great singers, including Domingo, Pavarotti, Netrebko, Taddei, Villazon, Grigolo, Beczala, Rebeka, Salsi, Volle, Obratzova, Borodina, Bruson, Ricciarelli, Gruberova, Abdrazakov, Gulegina, Shicoff, Eyvazov, Burchuladze, Giaiotti, Luchetti, Sighele, Baglioni, Scandiuzzi Kabaivanska, Dessì, Armiliato, Giordani, Sabbatini, Colombara, La Scola, Gasdia, Rost, Kurzak, Michaels-Moore, Bros, Giannattasio, Fabiano, Leiferkus, Siurina, Zaremba, Vassallo, Breslik, Mei, de Carolis, de Candia, Coni, Devia, Bonfadelli, Ganassi, d'Intino, Barcellona, Frontali, Fantini, Antonacci, Dragoni, Antoniozzi Gallo, Surjan, Canonici, Cupido….